Los Angeles Publicity Service

Publicity provides media exposure
Publicity isn't advertising. You can't plan on measuring its ROI. You can't always measure the results it produces. But publicity is any organization's best friend and the outcomes it produces can be priceless.
• Publicity commands attention.
• Publicity isn't perceived as advertising.
• Publicity creates the perception that the person (either spoken about or speaking) is the leading expert on a subject. (And experts as we all know are sought after!)
• Publicity is a wise investment.
• Publicity pays short and long term (Publicity Online for example, will benefit your Website's ranking and provide it with high quality search engine traffic)
• In some cases, publicity produces positive results forever
You could think of it as a prestigious, discreet and effective form of marketing. It will establish you as an authority in your field. It will make you likeable and your services sought-after. It provides leverage over competition. It is a major asset to your professional image. Last but not least: yes, it attracts new clients.
There is nothing wrong with promotion when needed, but even if your organization is doing well and you want to build it strong in the long run, there is no substitute for professional publicity.
Publicity isn't what you want to say about yourself (which obviously has less credibility than someone else's opinion of you); publicity is mostly what others say about you or the opportunity to speak on the subject you know well in the media.
Publicity comes in a variety of forms. It could be conducted Online, off line, or both. It may be made apparent through articles, press releases, media pieces, TV appearances, etc.
Publicity has the power to transform a mediocre organization into a star and has the ability to double or triple its growth as compared to its competitors. Publicity can set an organization apart (and above) in the mind of the public. Publicity brings new approaches and better ways to do things that solve or exceed consumers', market's, and your industry's expectations. IRET provides publicity service for clients in Los Angeles area.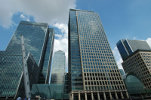 IRET, Internet Real Estate Tycoon, the PR, Publicity, Social Media Management, Web Design And SEO Firm is Greater Los Angeles-based. We meet with clients in their offices or our; we deliver; we guarantee results. IRET specializes in serving clients from the medical, dental, educational and non-profit industries.
IRET isn't the only firm providing PR, Publicity, Social Media Management, Web Design And SEO in Los Angeles but it is THE ONLY ONE with the advantage of being a digital publisher, the owner of developed Internet properties and premium Los Angeles domain names that can be leveraged for our clients. We can do MORE!
IRET, that's Internet Real Estate Tycoon, delivers: all our service agreements come with a guarantee. We don't provide references or referrals: our service agreements come with confidentiality clause, we don't "use" past clients to acquire new ones. We won't "use" you, either.