Professional PR In Los Angeles

PR makes you, your organization or brand known and liked
According to Merriam Webster Dictionary public relations are "the business of inducing the public to have understanding for and goodwill toward a person, firm, or institution; also: the degree of understanding and goodwill achieved."
Well that's the "clinical" way of describing public relations. In real life PR is a way of shaping public perception of an individual or a business, making the client known, presenting the client in favorable light, making the client likeable and his – or her – product or service desirable.
Professional Public Relations are an invaluable tool in creating public image, promotion and sales generation. It is of utmost importance that as the head of any organization (professional, commercial or non-profit) you have a strategy for your public relations.
Did you ever try to describe your organization to someone who doesn't know it? Did you consider your "likeability factor"? (For what should people like your organization?) How about defining the difference between your organization and others in the same field?
The above are just SOME of the questions professional public relations address in designing and implementing PR strategy for a client. IRET provides Professional PR service for clients in Los Angeles area.
Some of the areas IRET covers are:
Public Image Creation
Public Image Reinvention
Press Release Writing
Press Release Submission
Article Writing / Blog Posts Writing
Media Preparation
Coordination and Oversight of Client's Marketing Materials
Advertising Offers' Screening and Negotiation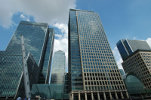 IRET, Internet Real Estate Tycoon, the PR, Publicity, Social Media Management, Web Design And SEO Firm is Greater Los Angeles-based. We meet with clients in their offices or our; we deliver; we guarantee results. IRET specializes in serving clients from the medical, dental, educational and non-profit industries.
IRET isn't the only firm providing PR, Publicity, Social Media Management, Web Design And SEO in Los Angeles but it is THE ONLY ONE with the advantage of being a digital publisher, the owner of developed Internet properties and premium Los Angeles domain names that can be leveraged for our clients. We can do MORE!
IRET, that's Internet Real Estate Tycoon, delivers: all our service agreements come with a guarantee. We don't provide references or referrals: our service agreements come with confidentiality clause, we don't "use" past clients to acquire new ones. We won't "use" you, either.