Professional Social Media Management

Social media management makes you POPULAR by increasing engagement – and results! – Online
Having social media icons on a Website is a must. It happens quite often however that you visit some Website for the first time and in an effort to learn more about it, you'll check its popularity on social media. Just the other day, we looked at a Website of a top Los Angeles plastic surgeon, clicked some of the social icons on his Site and found that he has a grand total of TWO followers on Twitter. Such a dramatic lack of popularity is a major turn-off for prospective patients.
Yes, social media icons connected to your social media accounts are a must BUT the social media accounts HAVE TO be active and popular. Developing a following on social networks, keeping the accounts updated and interesting, takes expertise and dedicated staff. IRET provides complete social media management which includes accounts' development, daily updates and communications with followers (if and where applicable) on Twitter, Facebook, Pinterest, etc.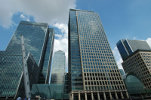 IRET, Internet Real Estate Tycoon, the PR, Publicity, Social Media Management, Web Design And SEO Firm is Greater Los Angeles-based. We meet with clients in their offices or our; we deliver; we guarantee results. IRET specializes in serving clients from the medical, dental, educational and non-profit industries.
IRET isn't the only firm providing PR, Publicity, Social Media Management, Web Design And SEO in Los Angeles but it is THE ONLY ONE with the advantage of being a digital publisher, the owner of developed Internet properties and premium Los Angeles domain names that can be leveraged for our clients. We can do MORE!
IRET, that's Internet Real Estate Tycoon, delivers: all our service agreements come with a guarantee. We don't provide references or referrals: our service agreements come with confidentiality clause, we don't "use" past clients to acquire new ones. We won't "use" you, either.